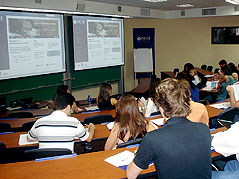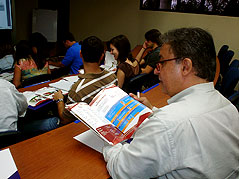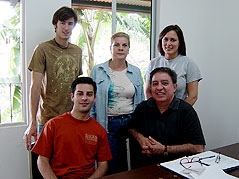 Spanish and International Business Program
The program will have two definite sides, one focusing on Business and the other on Spanish.
Spanish classes: Students participating in this program will take 80 hours of Spanish classes, at their level (3 - 4 week program).

International Business: Students participating in this program will have a weekly mission to visit and search about specific Institutions related to economic or financial activities. Topics to investigate: trade relationships, economy, CAFTA, global business, business opportunities, ecological tourism, marketing, banking, etc."
In addittion:
Host family accomodation
Optional weekend excursions
The location:
ALAJUELA, the largest province in Costa Rica, is one of the most important areas for investment, business and services.
Foreign and local investors are choosing the province of Alajuela as the base of its operations, in order to be closer to the International Airport and its services, and to avoid serious problems that capital city of Costa Rica is actually suffering due to an increasing uncontrolled amount of traffic and robbery. In addition, Alajuela offers an appropriate infrastructure for accommodating visitors, lots of beautiful places to visit and a quality educational system that provides professionals in all areas.
INCAE Business School for example, it is a resource available in Alajuela for Business studies, conferences, workshops, library research, etc.
Further information on this program please contact us using this form.
Links for:
Last Update: 2017-05-06